Posts Tagged ' ocala fl '
September 2, 2011
Tweet Spacious Pool home located in NE Ocala Florida: MUST SEE! Ring Bell or Call to view TODAY!
June 26, 2011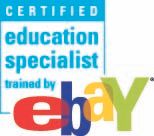 Tweet I've been powerselling my way through eBay since 1997 and now as a Certified Business consultant trained by eBay I am reaching out to local businesses to share with them the opportunity for opening up their Ocala Doors to the worlds largest online marketplace! Ebay holds the key to the doors of: More Sales [...]
June 13, 2011
Tweet 1-352.209.2792 or 352.208.1578 Hard to appreciate this home's size from the outside! Get inside and find a large 4/3 w/Den and a 1/1 Mother in law suite. Enter to spacious living rm w/real hardwood floors that continue into 2 guest BR & Master BR. Beyond that, another BR & a den seperated by Jack [...]
October 13, 2010
Tweet 7119 N US Highway 441, Ocala, FL 34475 352.622.2927 We had some friends in town on Saturday and made a last minute decision to eat at Sams St. Johns Seafood and I must say it was a very rewarding decision! Pat had broccoli as a side with her twin Lobster tails and WOW they [...]
October 11, 2010
It was easy for me to decide who I wanted to interview for my first monthly feature of a local band; Cultellarii a local dark rock band. Everyone would naturally assume that I would choose the band I manage, but I chose Cultellarii because of how much I enjoy the people involved with it and how amazing the music is. I have only done one event with Cultellarii, but it left a lasting impression on me, not to mention their music is right up my alley.
September 25, 2010
You're tired of not having a music scene, tired of driving out of the city for a good show. Or you are tired of driving out of town to play a show. That's why we are here. We want something here, something accessible to us, something that we can be proud of and something we enjoy. This isn't just for the musicians, this is for the teens with nothing to do on a Friday or Saturday night, this is for all the people who love music but have no way of getting to it in other cities. This is for the fans too, and not just one bands fans, but all the music fans in Ocala, and there are a lot of us.
September 25, 2010
Rainbow balloons, upbeat music, people from all walks of life gathered to support a cause; these are the things you can expect to find at this year's Ocala Pride Fest. This is the 4th Annual Pridefest being held here in Ocala at CF (formerly CFCC) in the Klein center on October 2 from 12-7pm. It is a celebration of love and acceptance, where you are welcome to attend regardless of your orientation. All that is asked is respect and an open mind while you are there.
September 23, 2010
Upon doing some reading the other day I discovered that Ocala Magazine proclaimed to have a 'comprehensive look at the area's thriving arts community' and I was overjoyed because I assumed that they, being a hip magazine leading in readers aged 18-25, would touch on the local music scene. I was quickly disappointed. In the whole section dedicated to this 'State of the Arts' there were i believe three musicians covered. The band Mosiac was the most extensively covered and then there were two painstakingly small sidebars about a soloist and Ocala's Julian and the Heartthrob Heroes. That was it! There are over 25 performing and giging local bands in Ocala and that was it! I was abhored! So in my fury…
June 22, 2010
Tweet And Jimmy loves a good Ruben so he had to give it a go: We were both very pleased with the food! While we were waiting we enjoyed German entertainment on the big Screen. Notice it behind Jimmy and he could see another monitor off to the side from his view as well: This [...]
May 5, 2010
Tweet We enjoyed an early Mother's day celebration today! My husband treated my Aunt Sally and myself to a lovely lunch at Horse and Hounds! I am on a mission to try all the different foods at this restaurant as it is one of my favorites in Ocala.We did notice that the menu has been [...]
April 21, 2010
Tweet Donna pointed out she had a headlight out in her blazer and we had no idea how to install one so I suggested we stop at Advanced Auto Parts to ask. The man working was very nice! He went above and beyond to help us. He even installed the light for us! I was [...]
April 13, 2010
Tweet African American Festival Saturday, April 17, 10:00 AM to 5:00PM at the Appleton Museum of Art of Central Florida Community College. Meet J'miah Nabawi This folk and traditional storyteller has performed throughout the country, captivating audiences of all ages with his action packed stage shows. Folklore and songs abound in Nabawi's telling of stores [...]
January 23, 2010
Tweet An exclusive VIP dinner reception with JOHN TRAVOLTA followed by a private screening of his latest film, From Paris with Love. VIP dinner starts at 6:00 p.m. at Golden Ocala Golf Course & Equestrian Club. Followed immediately by a private screening of From Paris with Love at 9:15 p.m. at Regal Cinemas Hollywood 16. [...]
December 9, 2009
Tweet At 10:30 AM Burger King quit serving breakfast and I was in no mood for a burger at this time. I had a craving for a hot breakfast sandwich. Follow along on this video adventure: If you want to find a Burger King in your area, click to view: BURGER KING LOCATOR If you [...]